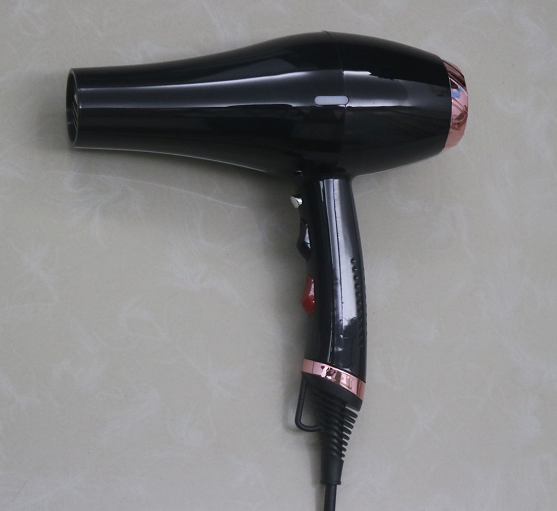 The invention of the Hair Dryer is indeed a savior for many long hair people, But the right way to use it is the most important matter.
After shampooing, first use a dry towel to clear the moisture on the hair, about no dripping, For safety using hair dryer, we should know the right way of using it, the hair is constantly subject to high temperature air blow to dry.

The hair dryer should be kept a certain distance from the hair. When the hair is blown, only the surface is blown and it will look dry. The actual hair is full of damp hair and cannot reach the drying effect. The best method is to use a comb. Or you can use the hand to level the hair and dry it in order. The best order is from bottom to top and from the inside out.

The hair dryer must not be kept in one place for a long time. Change the direction of the hair dryer to prevent the hair from damage.

When finishing, the hair dryer is first switched from the hot air damper of the hair dryer to the cold air damper. The purpose of doing so is to send the residual heat of the electrical components in the air duct to the air duct through the cold air to help the hair dryer to reduce the temperature and increase the service life of the hair dryer;

Do not blow dry your hair completely, so the moisture will be gone. Blow to 80% dry on the line, and then let it dry naturally, this will help avoid damaging your hair.

Here below are some special use of hair dryer:Fistly, The computer keyboard is most likely to get dirty, but it is not easy to clean up. After turning off the power of the computer, use a hair dryer to blow cold air along the gap in the keyboard. The dust will come out. Other tiny corners in the house can also be dusted by hairdryer. Secondly, When your cellphone accidently slide into water, get it out and blow it by hair dryer. This will help saving your lovely mobile. Thirdly, If you stick wax on the table, you don't have to scrape it. Blow it with a hair dryer to soften it naturally.
In addition, When the clothes were just brought out of the locker in season, it was inevitable to have a musty smell. If it was too late to dry, you could use the cold windshield of the hair dryer to blow for 10 minutes. The musty smell naturally disappeared. It is also possible to use this method for damp books and other molds in the home.
There are many other awesome use of hair dryer, share with other people about it, you will find that hair dryer is one of our most important friend in our daily life.